The first offer that Shahab Shiri received was for 6,000 Turkish lira, the equivalent of about C$1,650. The ask was simple. The potential client wanted the 26-year-old Iranian to share answers to questions that only a gay man would know. For instance: When were you first attracted to men?
The next offers, from Shahab's straight roommate and friend, were more lucrative: the equivalent of about $5,500 and $8,200 in exchange for Shahab to pose as his boyfriend. By impersonating an LGBTQ asylum seeker, the men believed they could boost their chances of securing refugee status and fast-track the years-long wait for resettlement.
Shahab's story is a familiar one to the several thousand LGBTQ refugees who have sought asylum in Turkey. An estimated 80 per cent come from Iran, where gay men face legal persecution. The UNHCR bases resettlement decisions on the vulnerability of a refugee. In conservative Turkey, where homophobia still festers, LGBTQ refugees are a priority. That's why other migrants refer to them as having a "golden case."
Seemingly straight asylum seekers are turning to LGBTQ people like Shahab to secure resettlement with fake claims, according to a half-dozen LGBTQ refugees that we interviewed. It's fuelled an underground economy where LGBTQ people are paid to write another person's application or pretend to be someone's partner.
Roughly 15,000 refugees were resettled from Turkey in 2017, less than one per cent of its refugee population. Amid the growing backlog, LGBTQ refugees are worried that an impersonator could take the place of a genuine asylum seeker.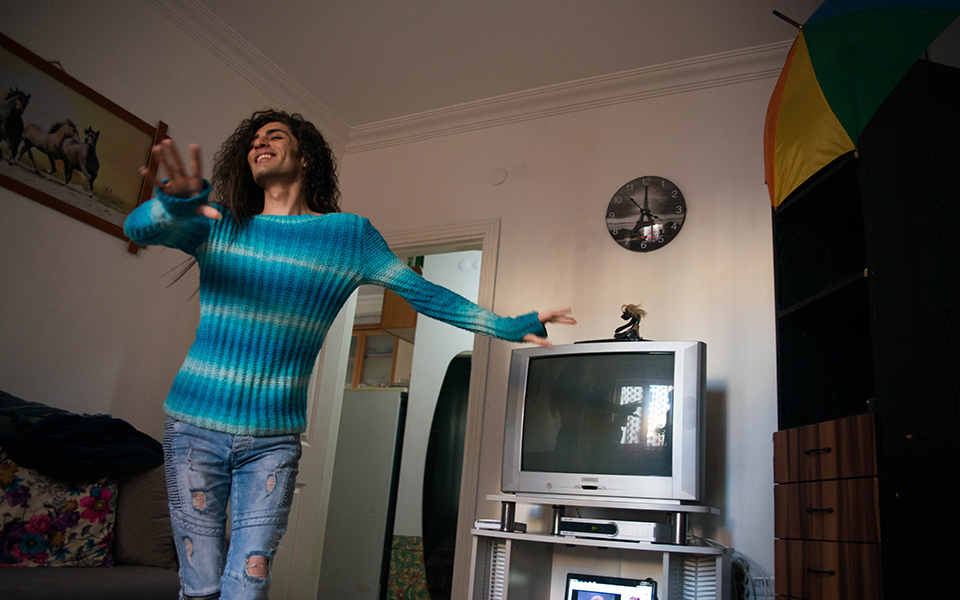 Asylum seekers have grown desperate amid shrinking quotas in Canada and the U.S. "Fake cases here are now a business," says Mohsen*, a gay Iranian man living in the city of Eskisehir, four hours southeast of Istanbul. He opens his laptop and launches the Telegram app — an instant messaging service the Iranian government banned in late April — and clicks open a channel named Workshop of Human Rights. In the thread are step-by-step instructions on how to produce different types of asylum claims.
Mohsen says these peddlers — and those who help them — are destroying hope for genuine claimants. "I think they're prostitutes," he says.
It's tough to peg a number for people making fake cases because the offers largely circulate on shadowy online platforms and are paid for under the table.
UNHCR, the UN Refugee Agency, says it encounters fake applications, but could not give exact numbers. "From time to time, it happens," says Selin Unal, a spokeswoman with UNHCR Turkey, whose officers are tasked with judging the veracity of refugee claims. They're faced with a curious dilemma: How can you determine whether someone is gay? "We are not intelligence agencies or police. We do rely on people's statements," Unal says.
By publicizing the practice, refugee agencies also worry it might perpetuate a stereotype that certain vulnerable groups are corrupt. "It creates prejudice against them," says Ibrahim Vurgun Kalak, general co-ordinator of the Association for Solidarity with Asylum Seekers and Migrants, which oversees asylum seeker registration in Turkey on behalf of the UNHCR.
Being openly gay in Iran is already dangerous as it is. Men like Shahab and Mohsen flee because highly conservative laws forbid same-sex activity. The punishments range from fines to imprisonment to execution. They're often exiled from families and struggle to find work.
But many are dismayed to find that life in Turkey is often just as tough. Shahab has been stuck in Turkey for two years while awaiting resettlement. He's shelved his dream of being a professional dancer, which doesn't pay the bills. He's ventured out instead to restaurants to ask about dishwashing or serving jobs. But employers take one look at his thick black curls, glossy lips and long eyelashes and the message to Shahab is clear: he would be bad for business.
His money is running out, but Shahab has refused to help with potentially lucrative fake asylum cases. He says he has received at least a dozen requests on his popular Instagram account, where his bio clearly identifies him as gay. "A lot of us are being pushed to the end of the line because of theses cases," he says. "It's an injustice to my community. And it's the worst kind of making money."
It's a moral dilemma for LGBTQ refugees as they struggle to make ends meet. Soheila, a transgender woman living in Eskisehir, says that in Iran, she was offered 20 million Iranian rial, or about C$600, to allow a man to pose as her boyfriend. The plan was for the man and Soheila to travel to Turkey and apply for refugee status together, before parting ways. But Soheila turned down the offer, saying she felt exploited. "They only wanted to use me," she said.
Fake cases have also stoked paranoia within the tight-knit LGBTQ refugee communities clustered in Turkey's smaller conservative cities such as Eskisehir, Kayseri and Denizli.
Raha, a soft-spoken, 31-year-old gay Iranian living in Kayseri, has found it hard to trust people because of his experiences with fake cases. "The first thing is to get close to a gay person," he says. "They learn the things to say. They learn how to act. When they get asked questions, they have gay friends to refer to. They use them."
Raha says several close friends that he had made in Turkey turned out to be fake claimants who successfully resettled. All of them cut ties. One former friend messaged him from the U.S.: "You were the real faggot and you're still there."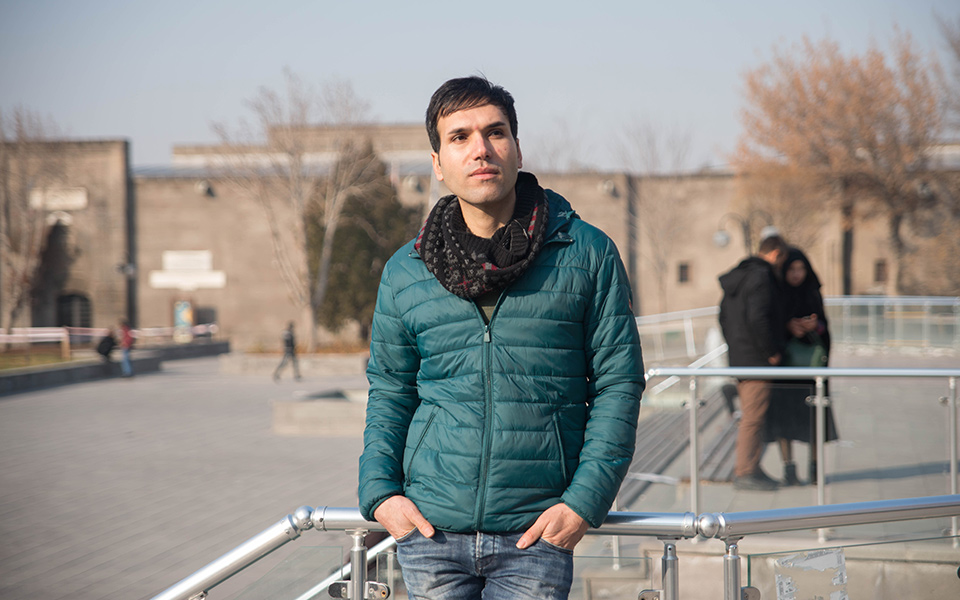 LGBTQ refugees in Turkey often gauge each other's credibility, according to a research paper. In a 2016 field study by Sima Shakhsari, an assistant professor at the University of Minnesota, LGBTQ refugees warned her about a laat, a macho-looking man, who was presumed to be fake, given his unfamiliarity with LGBTQ slang. They accused another refugee of being fake for not looking gay enough, a charge they later dropped.
Those suspicions can fuel an environment where rumours circulate, said Arsham Parsi, executive director of the Toronto-based advocacy group Iranian Railroad for Queer Refugees. Parsi cautioned that refugees who face tough circumstances may try to find people to blame for their situations. "I'm not denying that there is no one who abuses the system. Yes, there are," he says. "But the percentage is not high."
Parsi's organization has handled nearly 1,800 cases since 2009. It has flagged 23 as fraudulent. "It's obvious," he says. "When you talk to someone for 10 or 15 minutes, you can find out whether they're telling the truth or not." In those cases, Parsi says he confronted the people and helped them make a genuine claim.
Other agencies' responses have been more muted. At a May 2017 meeting, the Vancouver-based LGBTQ association LEGIT told the Canadian government's immigration committee it had only encountered one fake case among the hundreds it had handled. "I don't see it as an issue at all," said representative Janet Alschool. Michael Tutthill with the Rainbow Resource Centre in Winnipeg told committee members that fake cases were "few and far between."
At the same time, the UNHCR has tried to improve how it assesses LGBTQ refugee claims. When Karin Michnick oversaw UNHCR's staff training program in Ankara between 2010 and 2011, she says eligibility officers were often young, newly graduated, and not well equipped to interview LGBTQ people. "So much of it is based on testimony," she says. "If you're not aware of LGBTQ culture, or when you think LGBTQ people respond to stereotypes, you can make mistakes in your assessment."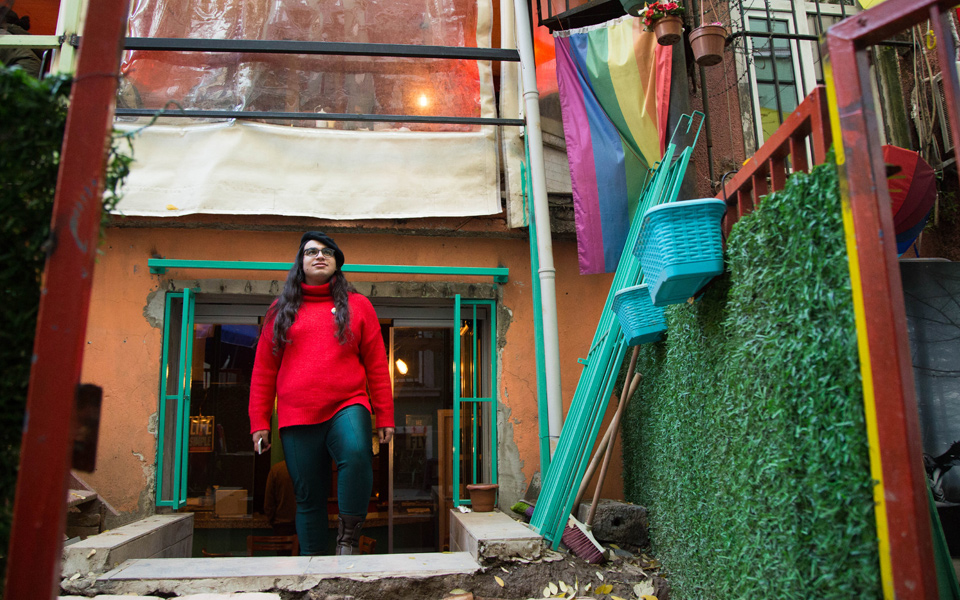 In 2012, UNHCR issued detailed guidelines on assessing LGBTQ claims. Questions are geared toward an applicant's childhood, coming-out experience, family relationships and sexual history. "You do have to give people the benefit of the doubt. But you also have to apply the basic principles of legal reason," Micknick says. "Is the person consistent? Is the story credible?"
Gay refugees say they often field questions about UNHCR interviews. Amirhossein Zolghadri, a 21-year-old Iranian living in Eskisehir who's well known for his LGBTQ activism, says straight men often approach him for tips on passing off as gay to officers. "They ask me questions like, 'Will they do any medical exams on me at the UN? Will they ask me to perform any sexual acts?' And I can tell they have no idea what it is to be gay."
In its resettlement handbook, UNHCR says refugees are among the best informants in fraud investigations. But the refugees we spoke to say their concerns are largely ignored. And they understand why refugees are re-inventing their identities. "They are desperate. I don't blame them one bit," Zolghadri says. "It's the system that makes them do this. We all want to get out."
* Some people featured in this story requested that their full names not be published as they fear deportation or detainment by authorities.