After a year travelling almost 4,800 kilometers (3,000 miles) from Congo-Brazzaville to Turkey, Jean-Christian Paka thought his fight for survival was finally at an end. He had left behind his wife and eight children with the promise of sending for them as soon as he was settled. But arriving in Yalova, Turkey with his freshly laminated refugee-status card in his pocket, he soon found his struggles had only just begun.
He spent the first two weeks sleeping outside in Yalova's 17 Agustos Park on the edge of the Marmara Sea. At the park entrance stands a sign that Paka, a native French speaker, could not read: "Umuttur Yalova."
"Yalova is hope."
But all the hope he once had in Turkey's resettlement system has been chipped away over the last four years. "I live like a caged bird," he says.
Like all asylum seekers in Turkey, once Paka registered, he was required to move to a satellite city while he awaits resettlement to a third country. Turkey designed the satellite city system as a way to regulate refugees.
Yalova is one of 69 satellite cities around the country. They are mostly small centres outside of Istanbul, Ankara and Izmir, in the larger chunk of Turkey known as Asia Minor.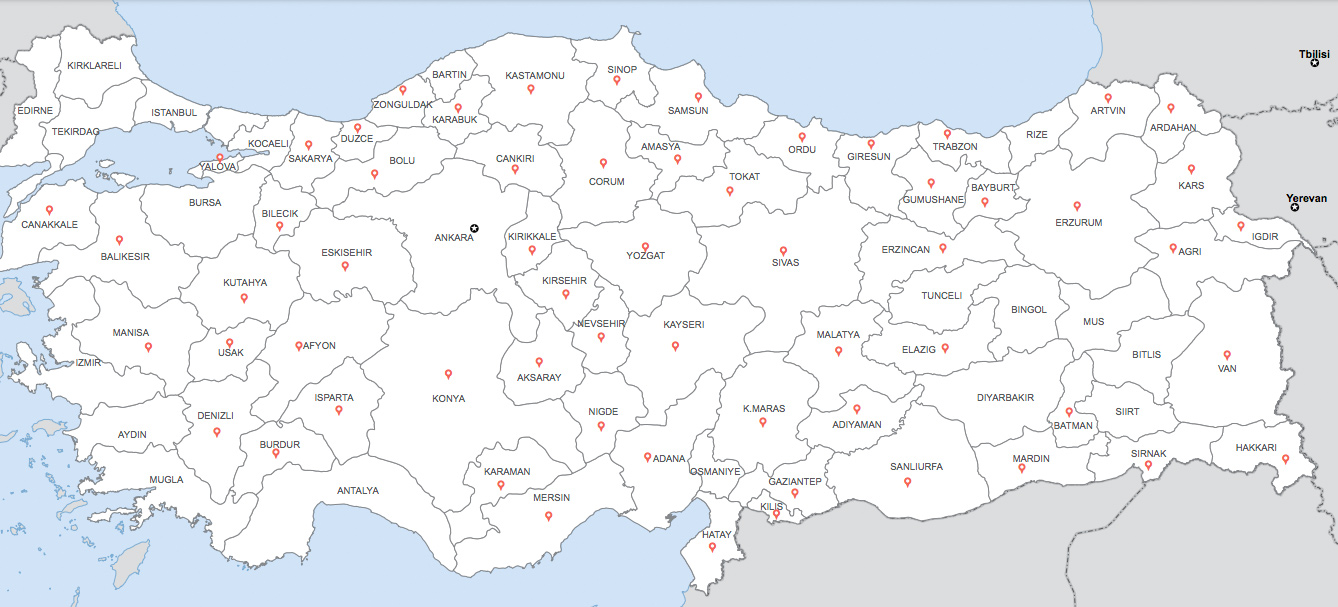 In 2013, Turkey changed the decades-old system after the Syrian refugee crisis was declared, to allow asylum seekers to work — and so as not to further stretch depleting funds.
Paka says he receives a stipend of approximately C$24/month from UNHCR, the UN Refugee Agency. Otherwise, refugees like him are expected to meet their needs as best they can or find employment.
But it is an unfair system, many asylum seekers say. It's illegal to work without a employer-sponsored permit, which is a lengthy and expensive process many prospective employers are unwilling to go through.
As a result, most jobs are hard labour — long hours at minimal wages — and paid under the table. But even this is an impossibility for Paka. He faces three-fold discrimination as a disabled, black refugee. "Because of my disability, people assume I can't work," he says. "This never happened in Africa."
Paka was born with only one full arm. His right arm ends just before the elbow. Back in Congo-Brazzaville, he proved himself to be a fast typist despite his disability, and climbed a career ladder from a general office job to a human resources position. But then he came to Turkey.
Paka's survival has come from his ability to befriend the Turkish people in Yalova despite a language barrier. A local man took pity on him after discovering Paka in the park, and helped him find a place to live. Every day since, Paka has had to choose between saving for rent or eating. He says he has gotten so used to the hunger pains that he ignores them, only leaving the house for food every other day. "I can't keep living like this."
Paka's journey to Turkey began in 2012. The morning of March 4, he was driving to soccer practice in central Brazzaville like he did every Sunday. He convinced two friends to come along to watch. As they drove to the field, a short circuit sparkeda massive explosion in a military arms depot a few streets away. Close to 200 people were killed in the blast, including Paka's two friends.
"My friend's parents accused me of causing the death of their children because I had picked them up that day," Paka says. "They wanted to kill me. I had to leave — death was waiting for me there."
When they realized he had left Congo-Brazzaville, Paka alleges that his friends' parents murdered Paka's older brother in his place. Paka and his wife became responsible for his brother's children, as well as their own. The heft of that responsibility clearly weighs on him.
"My family in Africa also have problems, but I'm not able to send money to them because I don't have any," he says.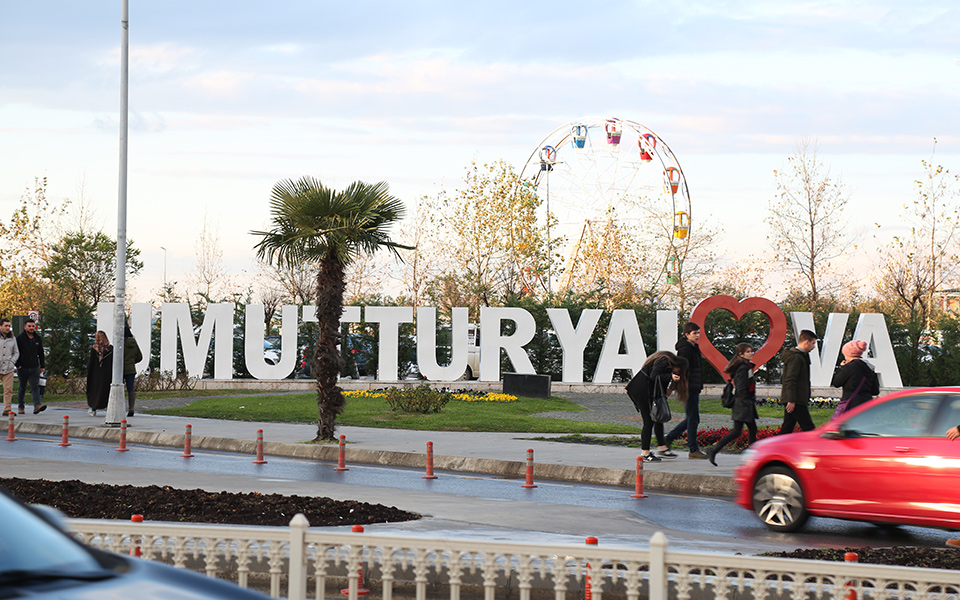 He has tried selling trinkets on the streets to make money, but as the only black face in a small Turkish town he was noticed by police, who told him to stop.
Officially, Paka isn't the only African sent to Yalova, but he says he is the only one living there full time. The others live illegally in Istanbul, where there are more jobs. They come to Yalova every two weeks to fulfill their mandatory sign-in at the police station.
Facing racial discrimination alone has only worsened Paka's isolation. "Having black skin makes it worse. When I go on a bus and the seat next to me is empty, people still don't want to sit next to me."
Still, Paka won't leave Yalova.
"He is respectful of the laws," says Amadou Diallo, Paka's friend, who lives in Istanbul. He met Paka when he first arrived in Turkey. Diallo was working as a French and English translator for Doctors Without Borders, helping with a psychological support program for new refugees. At the time, Paka was battling trauma. The painful memories of the explosion left Paka fearful of Istanbul's cacophonous streets. He is reluctant to leave the quiet of Yalova, and says he will not try to work illegally there again and risk losing his asylum.
Paka has all but given up trying to find a way to make money on his own. He wrote to the UNHCR, only to be sent to the Ministry of Social Affairs, who told him that without having a family to provide for in Turkey, he could not receive more financial aid. "They wouldn't increase my allocation because I was alone. It's incomprehensible," Paka says.
With still no sign of when Paka might be resettled, Diallo thinks his friend's mental health is deteriorating. "In the long waiting period, he has nothing to hang his hope on."
When Paka ventures into Yalova's town centre, he will often stop at 17 Agustos Park, where families take their children to ride the brightly coloured ferris wheel. "I don't know when I will see my family. It's not possible for them to come here and I can't go back. So if I am in Turkey for 10, 15 years without a job, then I won't be able to see them."